Considerations When Branding or Rebranding Your MSP Business
When it comes to branding in Managed Services, there is a lot left to be desired. Very few companies have been able to elevate beyond the typical "tech" names and logos that are a dime-a-dozen in the industry. If your business dons one of these marks, there is nothing to be ashamed of. The truth is, you don't need a perfect logo or the perfect company name to start your business and those who believe you do are wasting valuable time and resources and delaying their ultimate time to revenue.
However, there is always a moment in your businesses growth that rebranding your business makes sense and can help convert more opportunities or pivot your business into a better market. Here are a few of these tipping points to consider when contemplating a rebrand or even if you are starting a new Managed Services business today.
Functional Brand Assets
When you first start your Managed IT business, it is not likely you are paying a design agency thousands of dollars to create a logo with several variations and vector art files. It is more likely that you or someone you know that has basic photoshop or illustrator skills just threw something together as you needed it.
The size, layout, and file type of a logo on your website does not have the functional capacity for use in large format printing (i.e., vehicle wrap) or for embroidery (i.e., uniform). Both of which you will likely need as you grow your business.
Slack recently ran into a similar issue of functionality when they realized that their "hashtag" logo was far too many colors for functional use anywhere other than the web. As they looked to go public and grow their business, this was an important issue to address. They eventually took on a full rebrand into a more simplistic logo that allowed for use with few colors.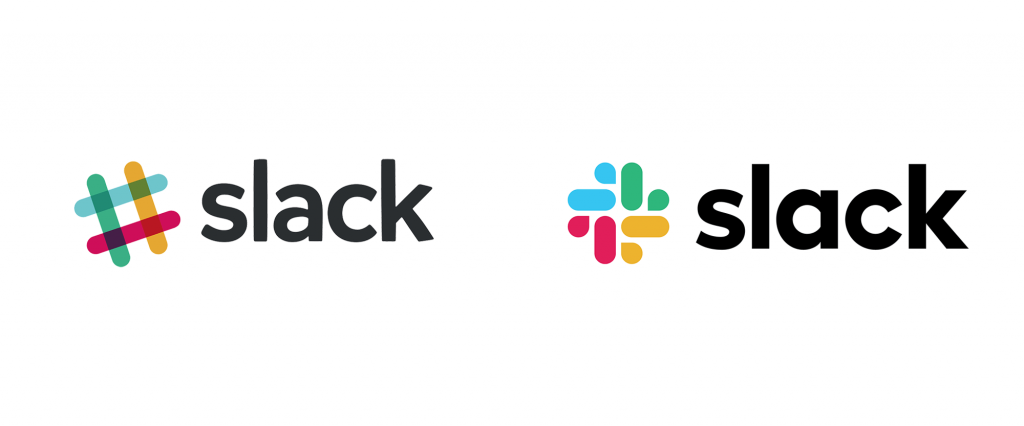 Sometimes a simple re-drawing of your logo in vector format can be a short term fix, but ultimately you should have brand assets in both vertical and horizontal layouts, with variations for light and dark backgrounds, and all in as many file types as appropriate. Hiring a designer to work with you to develop these assets is money well spent and can make future branding and advertising opportunities a breeze to deliver.
Looking To Grow? Join Our Network of Innovative MSP Marketers & Founders.
New Design Trends
Being on-trend can be great in the moment, but the more trendy your brand is, the more vulnerable you are to change. This is not an issue isolated to the Manged IT industry, as businesses of all sizes are constantly trying to tweak their image to adjust to the present day market. Coca-Cola gives us a prime example of this in the history of their logo throughout the years.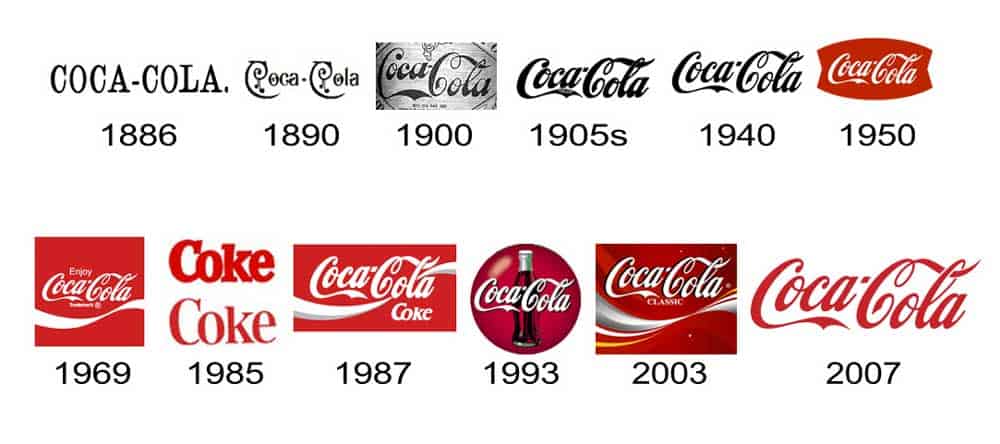 If you are looking to grow your MSP Business and have a long term strategy to do so, be sure to future-proof your brand as best as possible. This often means taking a minimalist, structurally-versatile design approach, ensuring that your brand is easily adaptable to the web and design trend of the moment.
For those with short term growth plans. sometimes being incredibly on-trend can give you the competitive advantage needed to capture the market at that given moment. In this situation, just be prepared for a brand overhaul, should your growth plateau and your exit strategy be prolonged.
Change in Core Service Offerings
A lot of early SMB Managed Services and Business IT companies started as Computer Repair shops or freelance Computer Repair technicians. Once these companies realized the revenue potential of focusing on Business clients rather than consumer walk-ins, they quickly pivoted and helped form what is now the industry today.
In doing so, it left a lot of these companies with a bit of an identity crisis. Companies don't want to change their name, as most spent years building trust under said name. However, not doing so can make it confusing for new customers to understand the services you offer and may lead to loss of opportunities.
This appears to be happening again, as IT Consulting and MSPs start to specialize to avoid competition. Some MSPs are focusing on specific verticals, while others are trying to dominate in service areas such as security and cloud computing. Any one of these could cause potential for a re-branding to re-enforce their market position.
Instantly Access 800+ MSP Marketing Ideas W/ More Added Every Week.
Geographic Expansion
Local SEO can be a blessing and a curse. While it can really help you growth-hack your local market, it can also put a ceiling on the growth potential of your brand. If you have ever looked for a service company such as a roofer or plumber, you have probably come across one that bares the name of the town or city in which you live. This has been going on for decades and has been compounded by the popularity of 'exact match' domain names in the early 2000s.
One way to expand you brand geographically is to take the HSBC approach. For those unaware, HSBC Bank originated as The Hongkong and Shanghai Banking Corporation. It was not until 1991 that the HSBC Bank as we know it incorporated in London as a holding company with a shorter, more globally accepted brand.
Using this template, a company such as "Springfield Computer Company" could easily transition to a brand such "SCC" without their current customers raising an eyebrow. While using an acronym is not the most creative brand strategy, it is an easy way to quickly re-position yourself without sacrificing the reputation you have built over the years.
If you are starting a new Managed IT Company right now, be sure to avoid the temptation of "localizing" your brand, unless you have a clearly devised plan on how to break through this brand ceiling later as you start to plateau as the leader in your local market.
Always Be Intentional
The common thread of all of these branding considerations is that you should always be intentional in the way that you brand your business. It is okay to try to dominate a "niche" and use your branding to do so, but be sure to always think about ways to transition your brand in the event that you do actually succeed.

WANT TO GROW YOUR IT COMPANY? JOIN OUR WEEKLY NEWSLETTER