When I was a kid, I always had a strange fascination with "infomercials." One company in particular that I vividly remember using this form of direct response advertising circa 1995 was Time Life Books. Whether they were peddling encyclopedias on historical events, nature & biology, or even this hilarious series on computer literacy, these 90 second TV commercials lured me in and had me begging my parents to call to request a free book.
Now that I am older and understand the way consumer behavior works, I realize why the infomercial formula has dominated every vacant TV spot and digital ad impression over the last few decades (and likely always will). It all comes down to education. The difference between a 15 second jingle and a 15 minute promo is that the longer form will meticulously demonstrate "the who", "the why", "the what" and "the how", making sure that the audience is completely primed to make a purchasing decision no matter how long it takes.
When it comes to selling cybersecurity products, this same form of consumer education is key. While a traditional infomercial has now become a bit passé, MSPs and MSSPs should look to leverage more modern media applications to channel this information through. Here are a few ideas on ways to educate your customers and prospects over time, priming them to make a buying decision when the opportunity arises.
Host a free group Q&A session
Interfacing with your audience directly and in a group can be a powerful way to educate them. This allows for the information to be channeled more naturally and forces you (the expert) to meet the audience directly at their level of understanding. Without this type of direct interaction, we often assume that our audience has a different base of knowledge and interest than they actually do, making it difficult for them to connect all the dots. Whether you host your event virtually or in-person, consider doing this on an individual company basis or inviting a select group of customer decision makers to participate.
Post weekly tips to social media
Social media is the perfect outlet to slowly drip educational content over time. Highlighting significant statistics, translating tech jargon, defining new technologies, explaining security settings and offering quick user tips & tricks are just a few ways to "edu-tain" your audience.
These strategies work best when done on a routine basis, so they can be planned and executed well ahead of time and scheduled out in advance. This is because it can be difficult to find the time each week to come up with new content, create branded images, and write / schedule the content unless you have someone dedicated to doing so.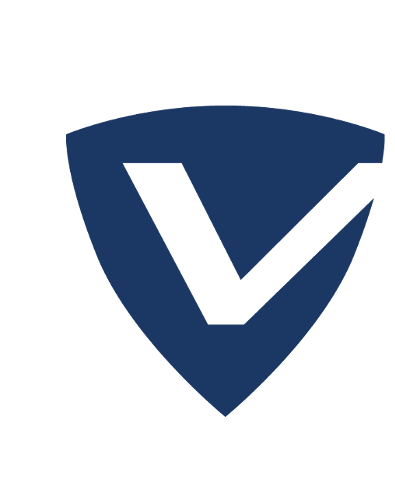 VIPRE keeps businesses safe with a portfolio of protection including endpoint, email, network, user & data protection. Free Trial.
Create short explainer videos
Let's be honest. Your client end-users are not going to willfully spend their time watching explainer videos about cybersecurity, primarily because this is completely out-of-context of their daily lives. Nevertheless, these can still be powerful resources when used appropriately. Consider creating a series of short videos to translate core cybersecurity concepts to your customer, should they find themselves in a situation where this context is actually needed.
For example, if an end-user submits a ticket regarding a suspicious email, you can have your front line technicians include a link to a short video in their response. This video could include information such as common phishing scams, identification tips, and your proposed solutions, making every incident a teaching moment that will collectively improve your client's collective knowledge over time.
Create a chatbot for FAQs
One of the most critical themes of a customer education strategy is convenience. You need to be able to deliver your customers the information they need when they need so that you can help them make better decisions. One of the hottest developments in user experience is the use of chatbots. These bots are typically built using a no-code platform and can act as an interface to connect your users to any information they may be looking for.
If you are feeling innovative enough to experiment with such technologies, consider creating bot to some of your most frequently asked questions around cybersecurity and the tools and services they use everyday. With some extra effort, you can even connect these bots to Microsoft Teams, Slack, Discord, or wherever your customers collaborate on a daily basis.
Make fun online quizzes
People love to be challenged. So much so, that the word "challenge" has now become synonymous with viral internet content. Leverage this behavior and people's needs to test themselves and each other by creating fun and entertaining quizzes about different cybersecurity topics. There are several platforms available (such as TypeForm & SurveyMonkey) that will allow you to create these quizzes for free with a simple drag and drop builder.
The key to making an engaging quiz is to make it unique. Rather than prodding your audience on boring "definitions", put a more entertaining twist on it. Consider more light-hearted concepts such as "which of these is not a name for ransomware?" In this example, you could make up a funny name for fake ransomware strains and hide them among groups of real and more commonly known ones, asking your audience to select the imposter in each group. This will both educate and entertain, which is exactly what you want to achieve with an online quiz.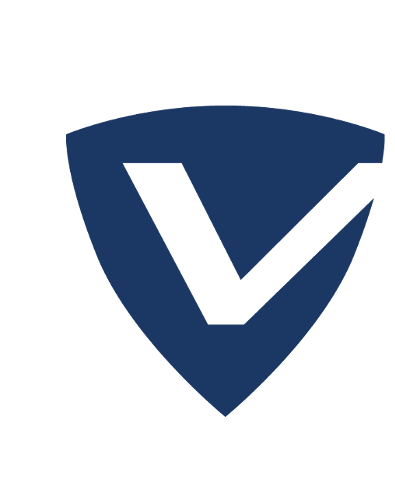 VIPRE keeps businesses safe with a portfolio of protection including endpoint, email, network, user & data protection. Free Trial.
Summarize major news topics
We have all learned a valuable lesson recently about the power of global cybersecurity headlines and their ability to sow seeds of doubt into SMBs. While this attention has really prioritized security in a way the industry has never seen, it has also led to a lot of reactive decision-making that may not have been necessary. A perfect example of this is the many stories of MSPs almost losing customers simply because of their use of certain tools that have been involved in large scale hacks.
The best thing MSPs can learn from this is that they need to be proactive in controlling the narrative. When new headlines surface that grab the attention of your customers, don't leave it up to interpretation. Instead, use your platform to explain what happened, how it affects your customers, and what they should do about in as few (simple) words as possible
Send a transparency report
Anyone who has ever sold cybersecurity products and services has dealt with a prospect or customer that has a false sense of security. Oftentimes they believe that just because something has never happened to them in the past that this luck will continue on into the future. This is what makes most companies vulnerable and slows their adoption of security best practices until they ultimately experience a security event first-hand.
One way to mitigate this across your customer base is to send out a routine transparency report. Let your customers know what threats you and/or your SOC have been mitigating on the front lines and what they can learn from this experience. Not only will this help educate them on the frequency and severity of threats, but it will also help them realize how active your company is in responding to them.
Watch as Author Kevin Clune and VIPRE's Jason Norton go "beyond the blog" to discuss the importance of education in the technology sales process.

WANT TO GROW YOUR IT COMPANY? JOIN OUR WEEKLY NEWSLETTER