Avoid These Blunders When Sending Sales Emails to IT Prospects
Email is still one of the best platforms to generate new business for your IT company. In order to achieve sustainable success, it important to be tactful and intentional in the way that you conduct your messages. Here are a few of the most common missteps that IT Sales people make when prospecting through email and how you can avoid them with some simple changes to your campaigns.
Not Using A CRM
One of the biggest mistakes you can make when prospecting through email is not using some type of CRM. There are a wide variety of free or inexpensive products available that easily integrate with Office365, G-Suite, or the email provider of your choice. All of these systems allow you to send one-time or bulk emails to prospects as well as providing valuable insights and reporting into the success of your messages.
Wouldn't it be nice to know when a prospect has opened your email more than five times and has forwarded it to a coworker? This is the kind of actionable insight that you can get from a CRM that you do not get when sending emails via outlook or a traditional email client. Setting up a scoring system also allows you keep track of how engaged a prospect is over the entire sales cycle, giving you insight into how aggressively you need to follow up.
Using A Misleading Subject
Tricking your prospect into opening an email is a guaranteed way to get off on the wrong foot. If you are only optimizing for open rate and not lead conversion, than you are not looking at the big picture. The subject line is the perfect opportunity to identify with your prospect and what might motivate them to buy.
We found that structuring the subject into a short rhetorical "yes" or "no" question generates the highest engagement rate after an email is opened. Here are a few examples of these buyer-identifying questions:
Is your IT contract renewing soon?
Are you unhappy w/ your IT provider?
Is Your Company Having IT Issues?
Assuming that the body of the email can deliver supporting information, you will find that this is a great way to start a conversation. This tactic is even more powerful if you already know the answer is "Yes" to the question you are asking.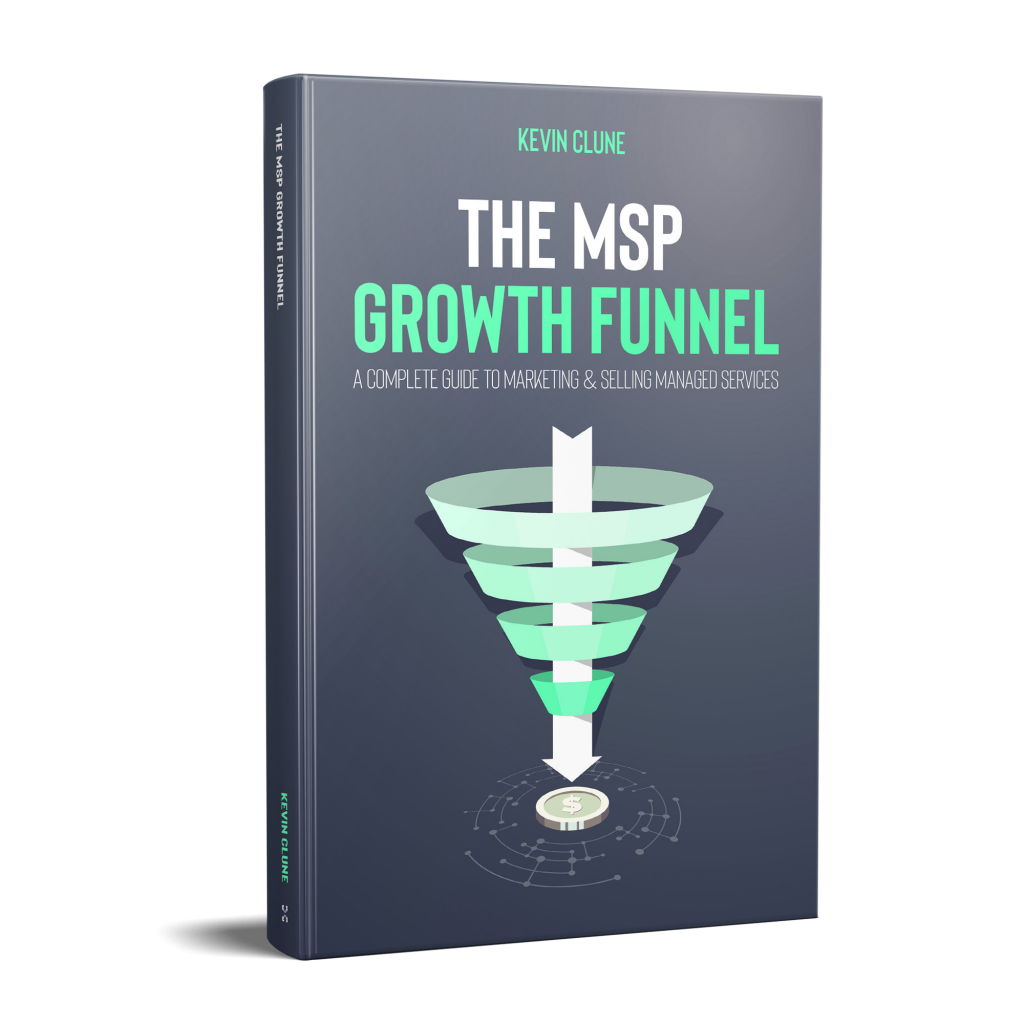 READY TO SELL MORE IT CONTRACTS? GET THE COMPLETE STRATEGY YOU NEED TO MAKE IT HAPPEN.
Saying Too Much
If a prospect has gone through the process of opening your email, you need to ensure that the content of your email is equally compelling to move the prospect to the next stage of the funnel. This is not the time to list every service your company offers or give your entire pitch. A short introduction on who you are and what relevant value you can offer is enough.
If your email is more than a few sentences long than you should break it up into paragraphs of one to two sentences and leave lines in-between. This way your email is easy to "skim" as most people do first when they open an email from an unfamiliar source.
Asking Too Many Questions
You should never ask more than one question in the body (this is especially true if using a question in your subject). You do not want to confuse your prospect as to what exactly you are asking and how they should respond.
It is also important to have your question be the last sentence of your email and have it exist on a new line by itself. Keeping in mind the "sales funnel" you probably want the next action the prospect takes to contact you back. Your question should have a direct correlation to this call to action.
Example: "Are you available some time this week to discuss further?"
Not Knowing Your Target
The easiest way to fail at identifying with your prospect is to not know who they are and what will motivate them to buy. Even different Decision Makers at the same company likely will have different motivations to engage with you.
For example, a CFO is more likely to look at long term cost saving benefits of your service. A COO is likely to seek an improvement in efficiency and employee productivity. A CTO probably wants to offload responsibility of lower level IT issues to tackle larger projects.
All of these prospects likely have some degree of purchasing power or have a direct line to someone who does. If you can win them over by identifying with their needs than you are very likely to earn a shot at a deal. If you are using an automation workflow to send your emails, it is important to segment your campaigns by the recipients title so you can tweak the content respectively. If you do not know the title of your prospect, LinkedIn, Facebook or the company website are a good place to look.
Instantly Access 800+ MSP Marketing Ideas W/ More Added Every Week.
Not Following Up
While it seems obvious, not following up is one of the most common mistakes you can make in email prospecting. As a Sales Person, it can be easy to chase the hottest leads or focus your time on the prospects that will yield the highest commission. Infrequent contact attempts can make a lead go cold to a point of no return.
This is why automating follow-ups is a great solution if you are working with a CRM. It allows Sales Teams to complete follows-up at scale without favoring one lead over another. This constant nurturing is guaranteed to yield more opportunities than relying on a system of manual follow-ups at the Sales team's convenience. It is recommended that you follow up at least once per business week to a prospect that has yet to engage, or every few business days with a prospect if you are actively engaged in conversation.
Poor List Management
The mistake with the most severe impact is not managing your list appropriately. If a prospect replies and says they are not interested, than they are expecting to be removed from your list and not contacted again. If you continue to contact the prospect by mistake, they often get annoyed and sometimes downright angry. This can cause the prospect to retaliate by reporting you as SPAM or posting negative comments about your company on the web.
If this happens often enough, your domain can end up on the "blacklist" which makes email prospecting almost impossible from that point forward. Incoming mail hosts will immediately block you from showing up in the prospect's inbox either by bouncing the email back or trapping it in the SPAM filter. This is why list management is one of the most important parts of email prospecting.

WANT TO GROW YOUR IT COMPANY? JOIN OUR WEEKLY NEWSLETTER