How To Successfully Relaunch Your Sales Efforts After Quarantine
We keep throwing around the phrase "the new normal" but it is still unclear what this actually means and how we should adapt to it. What is clear however, is that MSPs can't hold off their sales initiatives forever and if the industry is going to survive, it needs to get back to chasing down prospects and sending out quotes. For the brave souls that are ready to start that comeback sooner than later, I thought I would arm you with my thoughts on how the market may behave and what you can do to cater to it in the coming months.
Understand How Needs Have Changed
One thing that is almost universally true is that priorities have now changed. Even tasks as simple as getting groceries are somehow incredibly complicated and the things that we value have been altered based on our shifting needs. Suddenly, everyday things seem frivolous and necessities are the new luxury goods.
The same will prove to be true when it comes to consuming business technology. Things like collaboration tools, email security, virtualization and remote access have been catapulted to the forefront of every business' wants and needs. In order to sell to this market, we need to completely reboot our thinking on how to approach prospects to hit on these topics right away.
Rethink Your Service Bundles and Value Props
Due to this change in value perception, it is worth revisiting your bundles, pricing and packaging to better reflect the current demand of specific services. While we may not be working from home forever, many were able to see new value in services throughout the past few weeks that may become permanent fixtures for businesses moving forward. For example, you probably already had an Office365 bundle that included Teams, but it was likely an after-thought and something that was rarely utilized even when paid for.
Repackaging your services and creating new collateral will help you to present them to prospects and show that you are rapidly adapting to the true needs of your customer. It will also allow you to price higher demand items accordingly, rather than reverting back to standard pricing that you have been using for months or years.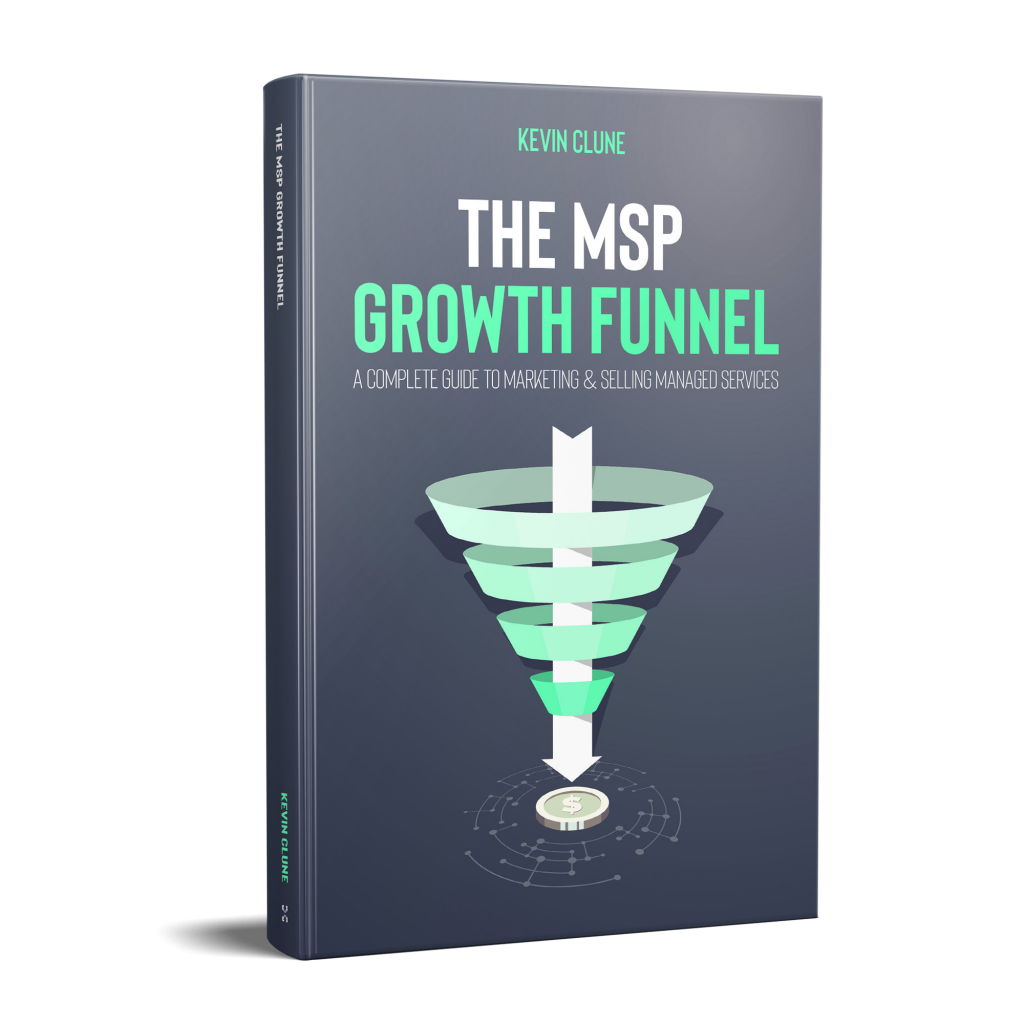 READY TO SELL MORE IT CONTRACTS? GET THE COMPLETE STRATEGY YOU NEED TO MAKE IT HAPPEN.
Segment Your Pipeline Based On Impact
If you haven't been following up with your pipeline throughout quarantine then you probably don't know what the current status of your prospects are and whether or not it is worthwhile to continue selling to them. Now is the time to start reviewing your pipeline of potential prospects and open opportunities to segment which ones have been severely impacted and which have not.
By tagging your contacts appropriately, you will be able to easily identify who is "safe" to start following up with right away and who you may need to give more consideration to. If you use a CRM, you can even build a rule in your workflow to identify specific tags or segments that stops the sending of automated sales emails to those industries that may still be shut down or badly effected. This way you can resume your campaigns and automatically filter out any prospects that may not be appropriate to include.
Use Relevant Vertical-Specific Messaging
When you start firing up your drip campaigns, emails, and phone calls you should use your new segments as guides to craft messaging that is relevant to what is going on in each industry on a local level. Spend some time researching how these unique industries were impacted, how they have been operating over the last few months, what their government grants programs include and how they are expecting to recover in the near future.
Knowing this information and using it in your messaging will show that you are informed on their industry and are not just an ignorant salesperson trying to stumble across a deal. This will also show that you are sensitive to their situation and are similarly impacted by the health of their industry, which is an important part of the "same-side selling" strategy that is best to use at a time like this.
Experiment With Different Outreach Times
As I write this, it is 9:42pm on a Tuesday night, a mere 2 hours before this article is scheduled to be published. No, this is not my ideal schedule (nor is it a sustainable one), but it is just about the best I can do right now given my current household situation. Judging by the late night emails and DMs I have been getting lately, I sense that this is common for just about everyone with school aged kids as they attempt to balance work and family.
Knowing that many Executives and Business Owners are burning the midnight oil, might offer an unusual advantage when sending emails during off-hours. While this was once a bad idea during a time of normal operations, it is certainly something that I am experimenting with right now as best practices have been thrown out the window. By sending emails after 7pm, you may be able to catch your prospect at the perfect time, with an empty inbox and plenty of time to chat.
Use An Integrated Calendar For Appointments
With everyone working sporadically, it can be difficult to find an agreeable time to meet. If you haven't already been using one, this where setting up an appoint booking system is key and it is something that I personally can't live without. Working off a calendar will give you the ability to better manage your day and it removes the back and forth that really slows down the appointment setting process.
I use Calendly which is integrated with my Google Calendar and Zoom Pro account. This means that prospects can book time with me whenever it is convenient for them to do so and all I have to do is click into the meeting when it is time talk. This has worked so flawlessly that I have actually gone the last 14 months without receiving a single inbound phone call related to business. (Yes, you read the correctly.)
Offer Flexible Payments and Financing
One of the most challenging aspects of selling in the "new normal" will be the prospect's ability to pay. Even if the need for Managed Services increases significantly, it won't do us much good if prospects can't afford to sign the bottom line. This situation will also probably get worse with time, as stimulus grants run out, receivables dry up, and companies are finally hit with the delayed impact of the economic shut-down.
If you want to keep your sales cycle short and avoid awkward stand-stills, I recommend putting together some clearly documented financial options for prospects so that short-term cash situations don't derail a potential long-term partnership. This might include accepting a credit card for self-financing, partnering with a leasing/loan company, or creating delayed payment plans. Just avoid taking on an unmanageable amount of debt yourself just to close a few deals, as this situation proves that anything can happen and nothing is guaranteed.